CD-utgivelser
Exactly like you (2015)
Ocean Records, Giske. Innspilling. Mix og master ved Henning Svoren.
Exactly like you
Keepin´out of mischief now
I can´t believe that you´re in love with me
Home
Rosetta
Dream a little dream
My melancholy baby
It´s only a paper moon
If I had You
Big butter and egg man
Mama´s gone, good bye
JAN LADE, TRP., ARNFINN GREBSTAD, ALTSAX, KLAR..  BJØRN FRANTZEN, TRB.. AAGE LADE, PIANO.  HALSTEIN KURSETH GITAR, BANJO. SVEINUNG UTGÅRD, BASS. CARLOS ALBERICI, TR. 2,3,4,5,6,7,8,9,10. STEIN LIED, TR.1. 
SANGSOLIST: MARGRETHE VELLE ØDEGÅRD 1,2,6,8,9,10,11.
Together (2010)
Norsk-amerikansk med Marilyn Keller og Margrethe Velle Ødegård under en fylkesturne i april 2010. Liveopptak i Midsund kirke av Lydkjelleren i Ålesund som også har stått for mixen.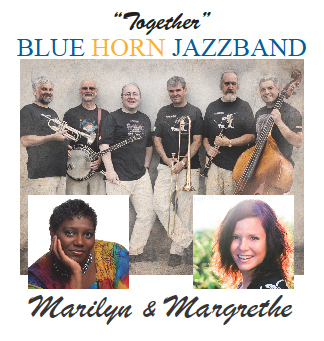 The old rugged cross
Never leave me alone
Swing low sweet chariot
I've got my mind made up
Just a little while to stay here
We'll understand it better by and by
O' Jesus du som fyller alt i alle
What a friend we have in Jesu
Eg veit i himmerik ei borg
Danny boy
Nora
Nobody know the trouble I have seen
We shall not be moved
Take my hand Precious Lord
Just a closer walk with thee
JAN LADE, TRP/FLG.HORN/VOC..  KURT SAGEN, BANJO/GITAR.  HALSTEIN KURSETH, TR/GITAR/VOC..  BJØRN FRANTZEN, TRB./VOC.. ARNFINN GREBSTAD, ALTSAX, KLAR., FLØYTE.  TERJE FRØYSTAD, BASS/VOC.
SANGSOLISTER: MARILYN KELLER, MARGRETHE VELLE ØDEGÅRD, HALSTEIN KURSETH.
Trad and sweet (2008)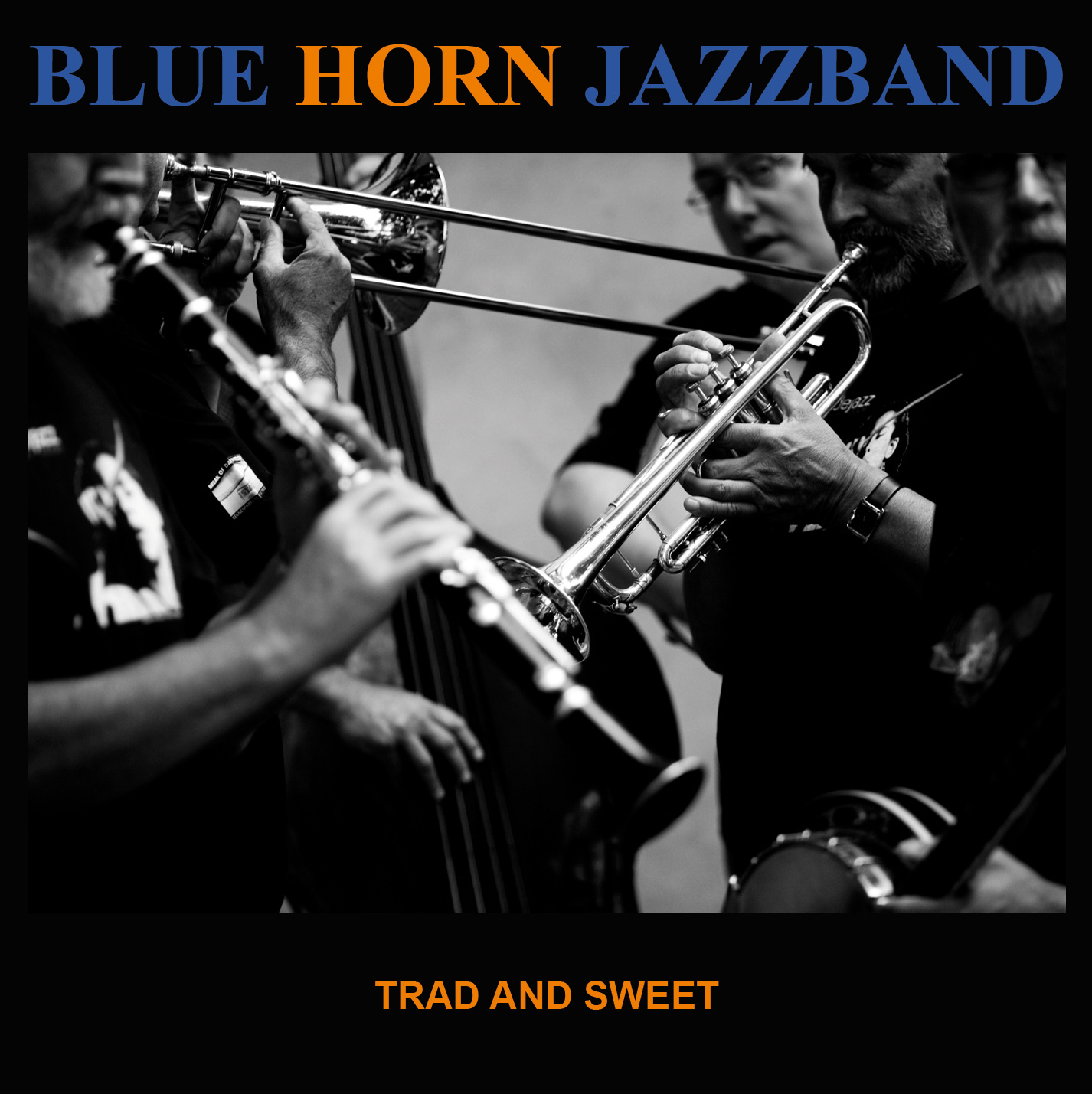 Dette er et analogt opptak av Harald Nørve, live i Sykkylven.
I want a little girl
Tin roof blues
South
Pennies from heaven
Savoy blues
Please don't talk about me when I'm gone
Do you know what it means to miss N.O.
Mood indigo
Tanta til Beate
My melancoly baby
Some day you'll be sorry
At the jazz band ball
Whispering
ARNFINN GREBSTAD – KLARINETT/ ALTSAX, BJØRN FRANTZEN – TROMBONE, TERJE FRØYSTAD – BASS, HALSTEIN KURSETH – TR./ SANG/ GITAR, JAN LADE – TROMPET/ FLG.HORN. KURT SAGEN – BANJO/ GITAR
With a Heart Full of Rythm (2002)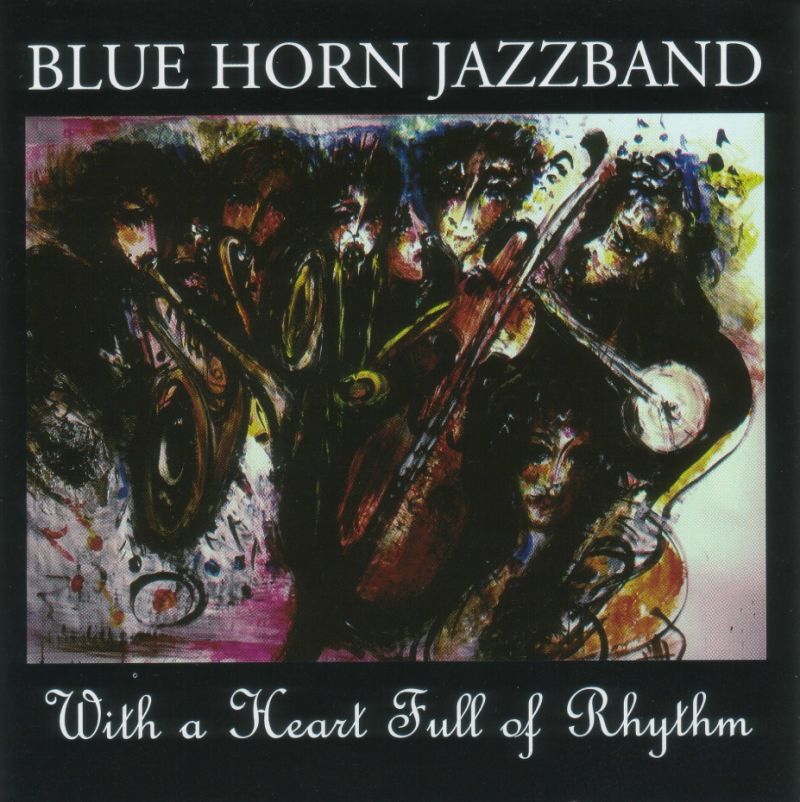 Dette er Blue Horn Jazzbands første CD. Analoge opptak er gjort på Friheim i Langevåg av Harald Nørve og med Jens Arne Molvær som produsent.
Miss Celie's blues

I've got my heart full of rythm

Black and blue

Creole love call

There's a man walking

Milenberg joys

Girl of my dreams

Baby, won't you please come home

I'm gonna sit right down and wright myself a letter

Wolverine blues

New Orleans

Dear old girl

Harry Charleston

I'm confessin' that I love you

Sweet sue just you
ÅGE FRØYSTAD – TRB, ARNFINN GREBSTAD – KLAR./ALTSAX, JAN LADE – TRP., KURT SAGEN – GITAR/BANJO, TERJE FRØYSTAD – BASS, HALSTEIN KURSETH – TROMMER/SANG, IVAR «GUTTE» HOVDE – TR PÅ SPOR 9,11,12,14,15